Racing News
Eldora Founder Earl Baltes Dies At 93
The man who built Eldora Speedway has died. Earl Baltes, who built the half-mile Ohio oval in 1954 and grew the track into a short-track racing juggernaut before selling it to Tony Stewart following the 2004 season, died Monday morning at Miami Valley Hospital in Dayton, Ohio. He was 93 years old. Click to read the full story…

More Sprint & Midget News
Injury Ends Canard's Supercross Season
Honda rider Trey Canard will miss the remainder of the Monster Energy AMA Supercross season after fracturing his left arm during Saturday's event at Ford Field in Detroit, Mich. Click to read the full story…

More Motorcycle Racing News
Langdon & AJR File Four-Wide Entry
Alan Johnson Racing and Top Fuel points leader Shawn Langdon will compete in this weekend's NHRA Four-Wide National at zMAX Dragway in Concord, N.C. Click to read the full story…

More Drag Racing News
Abreu Holds Off McCarl For Stockton Score
Four different leaders battled it out in Sunday night's wild FVP Western Spring Shootout at the Stockton Dirt Track, but it was Rico Abreu who outlasted the competition and captured his second World of Outlaws Sprint Car Series win in as many weeks. Click to read the full story…

More Sprint & Midget News
Daytona Begins Grandstand Construction
On Monday morning, Daytona Int'l Speedway began to remove the backstretch grandstand as part of the Daytona Rising redevelopment project. The full removal process will be completed later this year. Click to read the full story…

More NASCAR News
Dane Westby Killed In Traffic Accident
Professional motorcycle racer Dane Westby was killed Monday evening following a traffic accident in Tulsa, Okla. He was 28 years old.&nbsp Click to read the full story…

More Motorcycle Racing News
Another Allison Reaches Victory Lane
Maybe it was fate that got Robbie Allison to try stock car racing. He grew up around it, but had never driven in a stock car race until Saturday at Kingsport (Tenn.) Speedway. He did what his family is known to do: win.&nbsp Click to read the full story…

More Racing Nation News
SPEED SPORT Power Rankings
Kevin Harvick continues to be the hottest driver in NASCAR after nearly sweeping the West Coast Swing. Was his impressive performance out West enough to catapult him to the top of the SPEED SPORT Power Rankings?&nbsp Click to read the full story…

More Featured Racing News
Unser Sr. To Start Brickyard Invitational
The Sportscar Vintage Racing Ass'n (SVRA) announced Tuesday one of the greatest icons in the history of motor racing will serve as grand marshal for its June 11-14 Brickyard Invitational at Indianapolis Motor Speedway. Click to read the full story…

More Lifestyle Racing News
Steak 'n Shake Backing Graham Rahal
Rahal Letterman Lanigan Racing (RLL) announced Tuesday that Steak 'n Shake will be the primary sponsor of the No. 15 Indy car driven by Graham Rahal at five Verizon IndyCar Series events, including the 99th running of the Indianapolis 500. Click to read the full story…

More IndyCar Racing News



John Force Flies To Nat'l ET Record On Pomona FRI




John Force Goes TO NO. 1 At 49TH Annual Auto Club Finals At Pomona




Rolex Monterey Reunion 2013 Mazda Raceway Laguna Seca




Snake and Mongoose: An Exclusive interview with Ron Capps




Historic Car Racing Returns to Sonoma Raceway




International Smorgasbord




Power's Hat Trick




2013 Sonoma Nationals



2013 Sonoma Nationals Qualfying




The Way it Really Was...1965 Plymouth Belvedere I Super Stock




2013 AMERICAN LeMans MONTEREY presented by Patron




2013 Sonoma Historic Motorsports Festival




Twenty Five Years of Groundpoundin'




Rolex Sports Series - Continental Tire Sports Car Festival




The European Secret - 2012 FIA World Touring Car Championship




2012 Rolex Monterey Motorsports Reunion




New Track = New Race? - 2012 GoPro INDY Grand Prix of Sonoma




Sonoma Historic Motorsports Festival




Great Clips West Coast Moto Jam




Edmonton Indy 2011 - The Race that Almost Wasn't




Make 'in It Look Easy




No Less Than 12 Hours Of Open-Wheel Racing As This Year's Edmonton Indy Will Host Two Rounds Of The Firestone Indy Lights Series




2010 Coronado Speed Festival




The Power of Success




Summer Thunder in the Sonoma Valley: FRAM Autolite NHRA Nationals




When MPG Really Mattered: Toyota/Save Mart 350




American Le Mans Series Monterey presented by Tequila Patron




Sonoma Historic Motorsports Festival




2013 Sonoma Nationals in Pictures




NHRA Division 7 in Pictures




Kanaan's and Castroneves' Chance Meeting at Infineon




Northern California Wine Country Racing Memories - Fremont Drag Strip 1972




Northern California Wine Country Racing Memories - Sonoma County Fairgrounds circa 1970




Power, Soul and Beauty - 1956 Aston Martin DB3S-Production Chassis Number #115




Chevrolet's 409: the Eternal Icon - 1962 Chevrolet Bel Air Sport Coupe




TRANS-AM Madness for the Masses - 1970 Dodge Challenger T/A
| | | | | | | |
| --- | --- | --- | --- | --- | --- | --- |
| The Car that Could Have and Should Have: 1934 DeSoto Airflow 5-P 2-Door Coupe | | American Motor's Crown Jewel: 1968 AMX #03056 | | 1956 Studebaker Golden Hawk | | |

Mazda Raceway Leguna Seca

Mazda Raceway Laguna Seca, a world-class racing facility located in one of the world's most desirable destinations hosts many events such as Ferrari Days. Check us out...

Historic Stock Car Racing Series

Check out the upcoming races and events.

Autoclub Speedway

NHRA Street Legal Drags, NHRA Junior Divisional Finals, Porsche Owners Club are just some of the upcoming events. Check them out for additional information and races.

See A Photo You Like?

Now you can order various sized glossy color prints of photos by our staff photographers published in Speedway Mortorsports magazine

Sonoma Raceway

In addition to its slate of major events, Sonoma is a year-round motorsports complex with events scheduled 340 days and 50 weekends a year. More than one-half million fans pass through the gates each year. Check em out!

Las Vegas Motor Speedway

From Indycar World Championships to NHRA to Nascar, we have it all. Find out what is coming this year.

Read Our Blog

We value your coments. Read our blog and add your own comments.

Start Your Engines, The Race is on!

The City of Edmonton is already working on next year's event with one goal... to offer you the very best racing spectacle!

Texas Motor Speedway

The Texas Motor Speedway Dirt Track will host some of the best dirt racing in the country during the Port-A-Cool U.S. National Dirt Track Championships.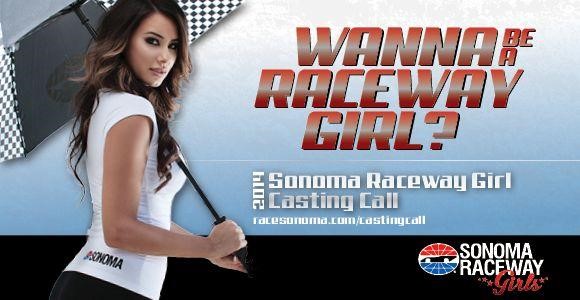 Race Fans, NHRA Racers Raise $11,000 at Charity Karting Event in Sonoma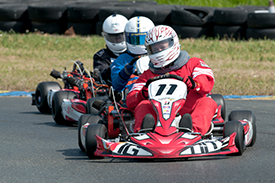 SONOMA, Calif. (March 23, 2015) – Nearly 40 race fans mingled with stars from the NHRA Mello Yello Drag Racing Series on Saturday and helped support a great cause at the 13th annual NHRA Tour de Charity at the Sonoma Raceway Karting Center.
The charity event, which pitted race fans against NHRA racers for a day of karting on the raceway's challenging course, raised $11,050 for Speedway Children's Charities, bringing the 13-year total for the event to more than $141,000.
"This is my first time out here and I'm hoping to at least beat my husband or else it's going to be a long ride home," said Jenny Hamilton of Livermore. "I grew up going to the Boys and Girls Club in Sonoma and I wanted to support Speedway Children's Charities because of their continued support of the Boys and Girls Club all these years."
Speedway Children's Charities, the charitable arm of Sonoma Raceway, raises funds for distribution to qualified youth organizations in Sonoma County. The charity has distributed more than $4.8 million since 2001.
NHRA Funny Car drivers Jack Beckman (Infinite Hero Dodge Charger) and Ron Capps (NAPA Auto Parts Dodge Charger) as well as Pro Stock Motorcycle racer Scotty Pollacheck (Petrolhead Buell) traded paint and rubbed elbows with fans.
"Often, when you're doing some productive it's not fun, and when you're doing something fun, it's not productive," said Beckman. "That's not the case here. This is a time, where we as drivers get to take time out to interact with fans and race these amazing go karts. The best thing is it all goes to charity."
For the second consecutive year, Capps took King of the Track honors among the NHRA racers, turning the best lap over the 16-turn, three-quarter mile circuit at 1 minute, 6.565 seconds. Capps holds the record for most King of the Track honors, taking the title eight times (2003, 2005-2007, 2010-2011, 2014-2015). Other winners have included Top Fuel drivers Cory McClenathan (2004), David Baca (2009), Pro Stock Motorcycle rider Matt Guidera (2008), Beckman (2012) and Pro Stock Motorcycle rider Adam Arana (2013).
Race fans also competed in a 12-lap race at the end of the day, with Elk Grove's Milas Mills taking top honors for the third year in a row with a time of 1 minute, 3.205 seconds.
The Simraceway Performance Driving Center provided the karts, race suits, classroom instruction and on-track pointers for all competitors. The NHRA racers also signed autographs and donated memorabilia for gifts bags for each participant.
For more information about charity events at Sonoma Raceway, visit www.racesonoma.com/scc or call 800-870-RACE (7223).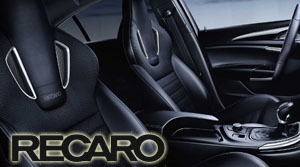 2015 Major Events
At Sonoma Raceway
Sonoma Historic Motorsports Festival
May 30-31
Toyota/Save Mart 350 NASCAR Weekend June 26-28

NHRA Division 7 drag races, presented by Korbel
July 24-26
NHRA Sonoma Nationals
July 31-Aug. 2
GoPro Grand Prix of Sonoma
Aug. 28-30
Classic Sports Racing Group
Charity Challenge
Oct. 3-4