Racing News
GUTIERREZ JOINS GROSJEAN AT HAAS F1
Haas F1 Team founder and chairman Gene Haas has named Mexican driver Esteban Gutierrez as the second driver for the new American-based Formula One team that will debut in 2016. Click to read the full story…

More Formula One News
LOGANO KEEPS ROLLING, WINS MARTINSVILLE POLE
If there's an end in sight to Joey Logano's hot streak, Friday wasn't it. Click to read the full story…

More NASCAR News
LONG TOW PAYS OFF FOR TERRY MCCARL
After a 14-year absence, Altoona, Iowa, veteran Terry McCarl made his return to the United Sprint Car Series presented by K&N Filters a winning one Friday night at Carolina Speedway. Click to read the full story…

More Sprint & Midget News
ARCA EXPANDS USE OF COMPOSITE BODY
Officials from the ARCA Racing Series presented by Menards announced Friday that the composite material, flange-fit body which debuted in 2015 on tracks one mile and less in length will be approved to compete on all tracks except Talladega and Daytona in 2016. Click to read the full story…

More Stock Car Racing News
ROSSI APPEALS MALAYSIA PENALTY
Valentino Rossi has filed a formal appeal of the penalty issued by officials following the Shell Malaysia Motorcycle Grand Prix at the Sepang Int'l Circuit on Oct. 25. Click to read the full story…

More Motorcycle Racing News
BELL & BYRON LEAD 2016 KBM TRUCK ROSTER
Kyle Busch Motorsports (KBM) has announced the 2016 driver lineup for its three-team operation in the NASCAR Camping World Truck Series. Click to read the full story…

More NASCAR News
MCMAHAN LEAVING CJB MOTORSPORTS
Paul McMahan confirmed on his Facebook page Thursday afternoon that he would be parting ways with the CJB Motorsports World of Outlaws Sprint Car Series team following the conclusion of the 2015 season. Click to read the full story…

More Sprint & Midget News
REUTZEL TAKES SHORT TRACK NATIONALS OPENER
Aaron Reutzel picked a dramatic way to celebrate his championship. Click to read the full story…

More Sprint & Midget News
USAC SETS WINTER DIRT GAMES VII DATES
The United States Auto Club has confirmed that the AMSOIL USAC National Sprint Car Series will return to Bubba Raceway Park in Ocala, Fla., for Winter Dirt Games VII on Feb. 18-20, 2016. Click to read the full story…

More Sprint & Midget News
SAVOIE WON'T CHANGE HIS SPEEDY APPROACH
Jerry Savoie's banner season in Pro Stock Motorcycle continued at the most recent event in Dallas, where the alligator farmer picked up his third win of the 2015 NHRA Mello Yello Drag Racing Series season. Click to read the full story…

More Drag Racing News



The End of an Era




John Force Flies To Nat'l ET Record On Pomona FRI




John Force Goes TO NO. 1 At 49TH Annual Auto Club Finals At Pomona




Rolex Monterey Reunion 2013 Mazda Raceway Laguna Seca




Snake and Mongoose: An Exclusive interview with Ron Capps




Historic Car Racing Returns to Sonoma Raceway




International Smorgasbord




Power's Hat Trick



2013 Sonoma Nationals




2013 Sonoma Nationals Qualfying




The Way it Really Was...1965 Plymouth Belvedere I Super Stock




2013 AMERICAN LeMans MONTEREY presented by Patron




2013 Sonoma Historic Motorsports Festival




Twenty Five Years of Groundpoundin'




Rolex Sports Series - Continental Tire Sports Car Festival




The European Secret - 2012 FIA World Touring Car Championship




2012 Rolex Monterey Motorsports Reunion




New Track = New Race? - 2012 GoPro INDY Grand Prix of Sonoma




Sonoma Historic Motorsports Festival




Great Clips West Coast Moto Jam




Edmonton Indy 2011 - The Race that Almost Wasn't




Make 'in It Look Easy




No Less Than 12 Hours Of Open-Wheel Racing As This Year's Edmonton Indy Will Host Two Rounds Of The Firestone Indy Lights Series




2010 Coronado Speed Festival




The Power of Success




Summer Thunder in the Sonoma Valley: FRAM Autolite NHRA Nationals




When MPG Really Mattered: Toyota/Save Mart 350




American Le Mans Series Monterey presented by Tequila Patron




Sonoma Historic Motorsports Festival




2013 Sonoma Nationals in Pictures




NHRA Division 7 in Pictures




Kanaan's and Castroneves' Chance Meeting at Infineon




Northern California Wine Country Racing Memories - Fremont Drag Strip 1972




Northern California Wine Country Racing Memories - Sonoma County Fairgrounds circa 1970




Power, Soul and Beauty - 1956 Aston Martin DB3S-Production Chassis Number #115




Chevrolet's 409: the Eternal Icon - 1962 Chevrolet Bel Air Sport Coupe




TRANS-AM Madness for the Masses - 1970 Dodge Challenger T/A
| | | | | | | |
| --- | --- | --- | --- | --- | --- | --- |
| The Car that Could Have and Should Have: 1934 DeSoto Airflow 5-P 2-Door Coupe | | American Motor's Crown Jewel: 1968 AMX #03056 | | 1956 Studebaker Golden Hawk | | |

See A Photo You Like?

Now you can order various sized glossy color prints of photos by our staff photographers published in Speedway Mortorsports magazine

Sonoma Raceway

In addition to its slate of major events, Sonoma is a year-round motorsports complex with events scheduled 340 days and 50 weekends a year. More than one-half million fans pass through the gates each year. Check em out!

Texas Motor Speedway

The Texas Motor Speedway Dirt Track will host some of the best dirt racing in the country during the Port-A-Cool U.S. National Dirt Track Championships.

Autoclub Speedway

NHRA Street Legal Drags, NHRA Junior Divisional Finals, Porsche Owners Club are just some of the upcoming events. Check them out for additional information and races.

Las Vegas Motor Speedway

From Indycar World Championships to NHRA to Nascar, we have it all. Find out what is coming this year.

Start Your Engines, The Race is on!

The City of Edmonton is already working on next year's event with one goal... to offer you the very best racing spectacle!

Historic Stock Car Racing Series

Check out the upcoming races and events.

Read Our Blog

We value your coments. Read our blog and add your own comments.

Mazda Raceway Leguna Seca

Mazda Raceway Laguna Seca, a world-class racing facility located in one of the world's most desirable destinations hosts many events such as Ferrari Days. Check us out...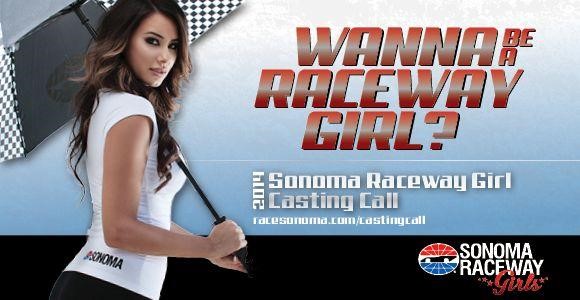 INDYCAR Championship Weekend, NASCAR Highlight 2016 Sonoma Raceway Schedule
SONOMA, Calif. (Oct. 27, 2015) – Sonoma Raceway will continue to serve as Northern California's premier motorsports destination in 2016, with a schedule headlined by the country's top racing series and the Verizon IndyCar® Series championship weekend.
For the second consecutive year, the Verizon IndyCar Series championship will be decided on the challenging road course, with the GoPro Grand Prix of Sonoma slated as the series season finale, Sept. 16-18. The 2016 Sonoma Raceway major event schedule will also feature the NASCAR Sprint Cup Series, NHRA Mello Yello Drag Racing Series and historic car racing.
The NASCAR Sprint Cup Series makes its only stop in Northern California for the Toyota/Save Mart 350, June 24-26. The first road-course event of the series' 36-race schedule has become one of the most exciting and unpredictable each year, with 10 different winners over the past 11 years.
NASCAR's popular elimination-style qualifying format will return on Saturday, June 25, along with the 64-lap main event for the NASCAR Pro Series West. The 110-lap Toyota/Save Mart 350 will be the feature on Sunday.
After closing out the 2015 Verizon IndyCar® Series season in dramatic fashion, the series will culminate its 2016 season at Sonoma Raceway, Sept. 16-18. This marks a three-week shift from Sonoma's traditional IndyCar date in late August, which allowed the raceway to continue as the series finale.
"This year's event demonstrated pretty clearly that Sonoma Raceway is an ideal venue for the Verizon IndyCar Series season finale, with a challenging circuit to contest the championship along with the unparalleled backdrop of Wine Country and the San Francisco Bay Area," said Steve Page, president and general manager of Sonoma Raceway. "We look forward to crowning IndyCar champions in Sonoma for many years to come."
The 12-turn Sonoma Raceway road course served as a perfect setting for the conclusion of the 2015 season, as Target Chip Ganassi's Scott Dixon claimed his second consecutive Sonoma victory and second Verizon IndyCar Series championship title.
"Sonoma has really become one of the 'must-see' events on the Verizon IndyCar Series schedule over the years," said Dixon. "The Target team has had great success there recently, and we ended the season on a high note there in 2015 with our second straight win at the track en route to the championship. I always look forward to that race and so do the hundreds of guests the team entertains there each year."
Race fans should expect another record-breaking weekend as the fastest sport on earth returns to Sonoma for back-to-back weekends of the world's best drag racing, highlighted by the 29th annual NHRA Sonoma Nationals, July 29-31. Seven track records were set in 2015, including a national elapsed time record of 3.921 seconds by Funny Car winner Jack Beckman.
The NHRA Division 7 Drag Races, presented by Korbel, kicks-off the drag racing weekends, July 22-24.
Fans of vintage racing will have multiple opportunities to see historic machines take to the road course, highlighted by the Sonoma Historic Motorsports Festival (June 2-5) and the Classic Sports Racing Group Charity Challenge (Oct. 1-2). The popular Ferrari Challenge North America Series also returns April 8-10.
Ticket deposits for all 2016 major events at Sonoma Raceway are now being accepted. For tickets or more information, call 800-870-RACE (7223) or visit www.racesonoma.com.
The complete Sonoma Raceway major event schedule for 2016:
• Sonoma Historic Motorsports Festival – June 2-5
• Toyota/Save Mart 350 NASCAR Sprint Cup Series – June 24-26
• NHRA Division 7 Drag Races, presented by Korbel – July 22-24
• NHRA Sonoma Nationals – July 29-31
• GoPro Grand Prix of Sonoma Verizon IndyCar Series – Sept. 16-18
• Classic Sports Racing Group Charity Challenge – Oct. 1-2
* Schedule subject to change without notice.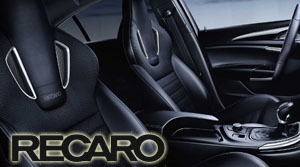 2015 Major Events
At Sonoma Raceway
Sonoma Historic Motorsports Festival
May 30-31
Toyota/Save Mart 350 NASCAR Weekend June 26-28

NHRA Division 7 drag races, presented by Korbel
July 24-26
NHRA Sonoma Nationals
July 31-Aug. 2
GoPro Grand Prix of Sonoma
Aug. 28-30
Classic Sports Racing Group
Charity Challenge
Oct. 3-4