John Force Flies To Nat'l ET Record On Pomona FRI




John Force Goes TO NO. 1 At 49TH Annual Auto Club Finals At Pomona




Rolex Monterey Reunion 2013 Mazda Raceway Laguna Seca




Snake and Mongoose: An Exclusive interview with Ron Capps




Historic Car Racing Returns to Sonoma Raceway




International Smorgasbord




Power's Hat Trick




2013 Sonoma Nationals



2013 Sonoma Nationals Qualfying




The Way it Really Was...1965 Plymouth Belvedere I Super Stock




2013 AMERICAN LeMans MONTEREY presented by Patron




2013 Sonoma Historic Motorsports Festival




Twenty Five Years of Groundpoundin'




Rolex Sports Series - Continental Tire Sports Car Festival




The European Secret - 2012 FIA World Touring Car Championship




2012 Rolex Monterey Motorsports Reunion




New Track = New Race? - 2012 GoPro INDY Grand Prix of Sonoma




Sonoma Historic Motorsports Festival




Great Clips West Coast Moto Jam




Edmonton Indy 2011 - The Race that Almost Wasn't




Make 'in It Look Easy




No Less Than 12 Hours Of Open-Wheel Racing As This Year's Edmonton Indy Will Host Two Rounds Of The Firestone Indy Lights Series




2010 Coronado Speed Festival




The Power of Success




Summer Thunder in the Sonoma Valley: FRAM Autolite NHRA Nationals




When MPG Really Mattered: Toyota/Save Mart 350




American Le Mans Series Monterey presented by Tequila Patron




Sonoma Historic Motorsports Festival




2013 Sonoma Nationals in Pictures




NHRA Division 7 in Pictures




Kanaan's and Castroneves' Chance Meeting at Infineon




Northern California Wine Country Racing Memories - Fremont Drag Strip 1972




Northern California Wine Country Racing Memories - Sonoma County Fairgrounds circa 1970




Power, Soul and Beauty - 1956 Aston Martin DB3S-Production Chassis Number #115




Chevrolet's 409: the Eternal Icon - 1962 Chevrolet Bel Air Sport Coupe




TRANS-AM Madness for the Masses - 1970 Dodge Challenger T/A
| | | | | | | |
| --- | --- | --- | --- | --- | --- | --- |
| The Car that Could Have and Should Have: 1934 DeSoto Airflow 5-P 2-Door Coupe | | American Motor's Crown Jewel: 1968 AMX #03056 | | 1956 Studebaker Golden Hawk | | |

See A Photo You Like?

Now you can order various sized glossy color prints of photos by our staff photographers published in Speedway Mortorsports magazine

Historic Stock Car Racing Series

Check out the upcoming races and events.

Sonoma Raceway

In addition to its slate of major events, Sonoma is a year-round motorsports complex with events scheduled 340 days and 50 weekends a year. More than one-half million fans pass through the gates each year. Check em out!

Start Your Engines, The Race is on!

The City of Edmonton is already working on next year's event with one goal... to offer you the very best racing spectacle!

Mazda Raceway Leguna Seca

Mazda Raceway Laguna Seca, a world-class racing facility located in one of the world's most desirable destinations hosts many events such as Ferrari Days. Check us out...

Autoclub Speedway

NHRA Street Legal Drags, NHRA Junior Divisional Finals, Porsche Owners Club are just some of the upcoming events. Check them out for additional information and races.

Las Vegas Motor Speedway

From Indycar World Championships to NHRA to Nascar, we have it all. Find out what is coming this year.

Texas Motor Speedway

The Texas Motor Speedway Dirt Track will host some of the best dirt racing in the country during the Port-A-Cool U.S. National Dirt Track Championships.

Read Our Blog

We value your coments. Read our blog and add your own comments.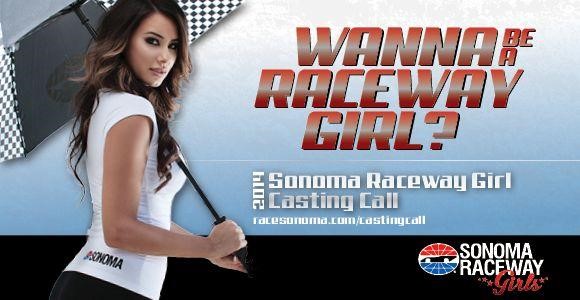 Family-Friendly Fun, Value at GoPro Grand Prix of Sonoma
SONOMA, Calif. (Aug. 14, 2014) – Sonoma Raceway is the perfect place for families to close out summer, as the Verizon IndyCar® Series returns for the GoPro Grand Prix of Sonoma, Aug. 22-24.
For the second year in a row, kids (12 and under) will be admitted FREE all weekend, with the purchase of any adult ticket. General admission tickets start at just $39, which means a family of four could enjoy a day at the races for less than $80. It's the perfect chance to enjoy the cars and stars of the Indy 500 as they tackle the twisting, 12-turn road course.
The main paddock will also feature a number of kid-friendly activities, including the Sonoma Raceway Kids Club booth featuring Burnin' Bovine, the Kids Club mascot, a EuroBungy jump, Ferris wheel and free GoPro Grand Prix souvenir poster pickup at the Ticket Pit Stop.
The entire family is sure to enjoy the incredible lineup of pre-race entertainment, including a 25-minute Patriot Jet Team Air Show, GoPro Bomb Squad green flag delivery, vintage plane flyover, driver introductions and more.
Fans can also log some one-one-one time with Verizon IndyCar Series stars throughout the weekend. The IndyCar Fan Village, located in the main paddock, will host a variety of activities, including a full-field Verizon IndyCar Series autograph session on Saturday at 11:15 a.m. Drivers from the Indy Lights, Pro Mazda and USF2000 series will also host separate autograph sessions. There's even a special kids-only Q&A on Saturday with the stars of IndyCar.
For more information on the GoPro Grand Prix of Sonoma or to take advantage of the kids pricing offer or other family-friendly ticket packages, call 800-870-RACE or visit www.RaceSonoma.com/indycar
GoPro Grand Prix of Sonoma
WHEN: Aug. 22-24
CIRCUIT: 12-turn, 2.38-mile road course
2013 POLE WINNER: Dario Franchitti (Target Chip Ganassi Racing)
2013 WINNER: Will Power (Team Penske)
INFORMATION: 800-870-RACE (7223), racesonoma.com/indycar, ticketmaster.com