Pro Superbikes Return To Sonoma Raceway
Superbike and Sportbike Classes Join AFM Weekend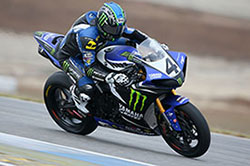 Sonoma, Calif. (March 4, 2014) – Professional motorcycle road racing will return to Sonoma Raceway alongside amateur and semi-pro racers at a very special American Federation of Motorcyclists (AFM) event, May 3-4.
Hosted and sanctioned by AFM, a full field of Pro Superbike and Pro Sportbike professional riders and teams is expected to compete in the event. The weekend will include Pro Superbike and Pro Sportbike main events, as well as a full schedule of amateur races.
The entry list will include a who's-who of the country's top motorcycle road racers, including J.D. Beach, Cameron Beaubier, Garrett Gerloff and Jake Zemke, but no one is looking forward to returning to Sonoma Raceway's 2.3-mile road course more than three-time Superbike Champion Josh Hayes, from Carlsbad (Calif.).
"From a racer's perspective, I'm excited that someone has put in the effort to give us racers the opportunity to spend more time racing our awesome Superbikes. A big thank you for that," said Hayes, who rides the #4 Monster Energy Graves Yamaha YZF-R1 Superbike. "We've always had good crowds at Sonoma Raceway. It's one of the best tracks we go to in the country and one that's always brought me a lot of success."
The pro-am style event is part of a new, three-round series started by racer, Roadracing World publisher and team owner John Ulrich. The event in Sonoma was made possible when AFM opened its special 60th anniversary weekend to the concept of running alongside Superbike and Sportbike classes. The series will also include stops at Auto Club Speedway (Fontana) and Miller Motorsports Park (Tooele, Utah). The group is currently working on a television package for the series.
"When I learned that there were no national-level professional road races scheduled west of the Mississippi River for the 2014 season, I realized that I had to try to make something happen," said Ulrich. "This event is the first step, and is modeled after the successful formula used by British Superbike. I'd like to thank the AFM, the club I started racing with in 1973, for working with me on this effort to rebuild our sport in the United States."
Professional riders will run practice and qualifying sessions on Saturday, with 18-lap main events slated for Sunday afternoon. AFM groups will be on the track before, between and after the Pro Superbike and Pro Sportbike sessions and races, and the entire event is open to the public.
"This is probably the coolest thing that I have been able to be involved with since I've been the president of the club," said AFM President Berto Wooldridge. "It fundamentally changes the landscape of AFM racing to have a signature event at our home track that brings in AFM amateurs and semi-pro and pro riders from across the country."
The event also has the support of Yamaha Motor Corp., U.S.A. Racing Division Manager Keith McCarty, who has embraced the idea of creating more road racing events in the western United States.
"First and foremost, we want to race," said McCarty."That's the simple reason that we're going to Sonoma Raceway. But, more importantly, we're glad that our fans in the western part of the country will be able to see us. And we're also happy that our fans, and fans of all motorcycle road racing in general, will have additional exposure to our team sponsors. Everyone is excited about our involvement – our riders, our crew members, our sponsors – and we're sure our fans will be as excited as we are. We're looking forward to being a part of it."
For more information on the AFM weekend at Sonoma Raceway, May 3-4, visit http://www.afmracing.org/. Tickets will be available at the gate for $25; children 12 and under are admitted free and parking is free.
"We are delighted to welcome the country's top motorcycle road racers back to Sonoma Raceway," said Steve Page, Sonoma Raceway president and general manager. "This is an excellent addition to the AFM race weekend, and I know it will be very well received by the many two-wheel racing fans in Northern California."
Sonoma Raceway
2014 Major Events
Sonoma Historic Motorsports Festival
May 17-18
Toyota/Save Mart 350
NASCAR Weekend
June 20-22

NHRA Division 7 drag races, presented by Korbel
July 18-20
NHRA Sonoma Nationals
July 25-27
GoPro Grand Prix of Sonoma
Aug. 22-24
FIA World Touring Car Championship
Sept. 20-21
Classic Sports Racing Group
Charity Challenge
Oct. 4-5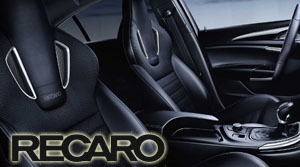 John Force Flies To Nat'l ET Record On Pomona FRI




John Force Goes TO NO. 1 At 49TH Annual Auto Club Finals At Pomona




Rolex Monterey Reunion 2013 Mazda Raceway Laguna Seca




Snake and Mongoose: An Exclusive interview with Ron Capps




Historic Car Racing Returns to Sonoma Raceway




International Smorgasbord




Power's Hat Trick




2013 Sonoma Nationals
| | | | | | | |
| --- | --- | --- | --- | --- | --- | --- |
| 2013 Sonoma Nationals Qualfying | | The Way it Really Was...1965 Plymouth Belvedere I Super Stock | | 2013 AMERICAN LeMans MONTEREY presented by Patron | | 2013 Sonoma Historic Motorsports Festival |
| Twenty Five Years of Groundpoundin' | | Rolex Sports Series - Continental Tire Sports Car Festival | | The European Secret - 2012 FIA World Touring Car Championship | | 2012 Rolex Monterey Motorsports Reunion |
| New Track = New Race? - 2012 GoPro INDY Grand Prix of Sonoma | | Sonoma Historic Motorsports Festival | | Great Clips West Coast Moto Jam | | Edmonton Indy 2011 - The Race that Almost Wasn't |
| Make 'in It Look Easy | | No Less Than 12 Hours Of Open-Wheel Racing As This Year's Edmonton Indy Will Host Two Rounds Of The Firestone Indy Lights Series | | 2010 Coronado Speed Festival | | The Power of Success |
| Summer Thunder in the Sonoma Valley: FRAM Autolite NHRA Nationals | | When MPG Really Mattered: Toyota/Save Mart 350 | | American Le Mans Series Monterey presented by Tequila Patron | | Sonoma Historic Motorsports Festival |
| Brass in the Grass | | West Coast MotoJam | | 2010 Marin Sonoma Concours d'Elegance | | Hot Rodding Icons featured at the 2010 Marin Sonoma Concours d' Elegance |
| Suzuki's Tommy Hayden Rides To First Superbike Career Victory At Auto Club Speedway | | Lucas Oil racers looking to improve in Charlotte | | Morgan logging hundreds of miles to race Charlotte's quarter mile | | Yates and Eslick Fastest In Day 1 Of Suzuki AMA Pro Superbike Challenge At Auto Club Speedway |
| Big Weekend Of AMA PRO Motorcycyle Racing and Family Fun At Auto Club Speedway | | 2010 Sacramento Autorama | | Born To Race | | Racing Photography 101 |
| Drifting Over The Edge of Reason | | Franchitti: the Highlander of Sonoma | | Citizen Kahne - Rosebud Never Looked so Good | | 50 Acres - Uncovered |
| Antron Brown Sweeps the West - FRAM Autolite Nationals | | 23rd Annual Wine Country Classic Vintage Car Races | | Splendor on the Grass - 2009 Marin Sonoma Concours d'Elegance | | |




2013 Sonoma Nationals in Pictures




NHRA Division 7 in Pictures




Kanaan's and Castroneves' Chance Meeting at Infineon




Northern California Wine Country Racing Memories - Fremont Drag Strip 1972




Northern California Wine Country Racing Memories - Sonoma County Fairgrounds circa 1970




Power, Soul and Beauty - 1956 Aston Martin DB3S-Production Chassis Number #115




Chevrolet's 409: the Eternal Icon - 1962 Chevrolet Bel Air Sport Coupe




TRANS-AM Madness for the Masses - 1970 Dodge Challenger T/A
| | | | | | | |
| --- | --- | --- | --- | --- | --- | --- |
| The Car that Could Have and Should Have: 1934 DeSoto Airflow 5-P 2-Door Coupe | | American Motor's Crown Jewel: 1968 AMX #03056 | | 1956 Studebaker Golden Hawk | | |

Mazda Raceway Leguna Seca

Mazda Raceway Laguna Seca, a world-class racing facility located in one of the world's most desirable destinations hosts many events such as Ferrari Days. Check us out...

Texas Motor Speedway

The Texas Motor Speedway Dirt Track will host some of the best dirt racing in the country during the Port-A-Cool U.S. National Dirt Track Championships.

Autoclub Speedway

NHRA Street Legal Drags, NHRA Junior Divisional Finals, Porsche Owners Club are just some of the upcoming events. Check them out for additional information and races.

Sonoma Raceway

In addition to its slate of major events, Sonoma is a year-round motorsports complex with events scheduled 340 days and 50 weekends a year. More than one-half million fans pass through the gates each year. Check em out!

Read Our Blog

We value your coments. Read our blog and add your own comments.

Start Your Engines, The Race is on!

The City of Edmonton is already working on next year's event with one goal... to offer you the very best racing spectacle!

See A Photo You Like?

Now you can order various sized glossy color prints of photos by our staff photographers published in Speedway Mortorsports magazine

Las Vegas Motor Speedway

From Indycar World Championships to NHRA to Nascar, we have it all. Find out what is coming this year.

Historic Stock Car Racing Series

Check out the upcoming races and events.