Racing News
NDRL Ceases Operations Immediately
The National Dirt Racing League, the dirt late model tour in the middle of its second season, is ceasing operations. Click to read the full story…

More Dirt Late Model News
SPEED SPORT Power Rankings
Marc Marquez was No. 1 in last week's edition of the SPEED SPORT Power Rankings on nationalspeedsportnews.com. The MotoGP star hasn't lost a race this season, but other drivers' strong performances this weekend mean the top spot isn't always a guarantee. Can Marquez hold on to the No. 1 position?&nbsp Click to read the full story…

More Featured News
Abreu Tramples Southern Oregon Foes
Rico Abreu added another trophy to his growing trophy case Monday night by winning round two of ASCS Northwest Speedweek at Southern Oregon Speedway. Click to read the full story…

More Sprint & Midget News
BetBomb, JR Motorsports Partner At NHMS
BetBomb.com, a free wagering site where players can bet on their favorite sports teams without risking money, will be the primary sponsor on Austin Theriault's No. 5 Chevrolet in the July 12 NASCAR Nationwide Series race at New Hampshire Motor Speedway.&nbsp Click to read the full story…

More NASCAR News
NASCAR Sets Awards Gala Dates
The NASCAR Sprint Cup Series Awards - the annual culmination of Champion's Week - will be held on Friday, Dec. 5, at Wynn Las Vegas.&nbsp Click to read the full story…

More NASCAR News
Kyle Busch Cruises In Kentucky
Kyle Busch remained undefeated in the NASCAR Camping World Truck Series this season Thursday night at Kentucky Speedway, capturing the UNOH 225 for his fifth victory in as many starts this year. Click to read the full story…

More NASCAR News
Standing Restarts Coming To Formula One
Beginning in 2015, the Formula One World Championship will feature standing restarts following most safety-car periods. Click to read the full story…

More Formula One News
Caterpillar & RCR Extend Partnership
Richard Childress Racing and Caterpillar Inc. announced Thursday the renewal of their overall partnership and sponsorship of the NASCAR Sprint Cup Series No. 31 Chevrolet team. Click to read the full story…

More NASCAR News
Haudenschild Rim-Rides To victory
Jac Haudenschild lived up to his nickname - "The Wild Child" - at Atomic Speedway Wednesday night Click to read the full story…

More Sprint & Midget News
Babb Wires Clarksville Hell Tour Stop
Shannon Babb powered around pole-sitter Ryan Unzicker on the opening lap and never looked back en route to grabbing his second victory of the 2014 DIRTcar Summer Nationals season on Wednesday night at Clarksville Speedway. Click to read the full story…

More Dirt Late Model News



John Force Flies To Nat'l ET Record On Pomona FRI




John Force Goes TO NO. 1 At 49TH Annual Auto Club Finals At Pomona




Rolex Monterey Reunion 2013 Mazda Raceway Laguna Seca




Snake and Mongoose: An Exclusive interview with Ron Capps




Historic Car Racing Returns to Sonoma Raceway




International Smorgasbord




Power's Hat Trick




2013 Sonoma Nationals



2013 Sonoma Nationals Qualfying




The Way it Really Was...1965 Plymouth Belvedere I Super Stock




2013 AMERICAN LeMans MONTEREY presented by Patron




2013 Sonoma Historic Motorsports Festival




Twenty Five Years of Groundpoundin'




Rolex Sports Series - Continental Tire Sports Car Festival




The European Secret - 2012 FIA World Touring Car Championship




2012 Rolex Monterey Motorsports Reunion




New Track = New Race? - 2012 GoPro INDY Grand Prix of Sonoma




Sonoma Historic Motorsports Festival




Great Clips West Coast Moto Jam




Edmonton Indy 2011 - The Race that Almost Wasn't




Make 'in It Look Easy




No Less Than 12 Hours Of Open-Wheel Racing As This Year's Edmonton Indy Will Host Two Rounds Of The Firestone Indy Lights Series




2010 Coronado Speed Festival




The Power of Success




Summer Thunder in the Sonoma Valley: FRAM Autolite NHRA Nationals




When MPG Really Mattered: Toyota/Save Mart 350




American Le Mans Series Monterey presented by Tequila Patron




Sonoma Historic Motorsports Festival




2013 Sonoma Nationals in Pictures




NHRA Division 7 in Pictures




Kanaan's and Castroneves' Chance Meeting at Infineon




Northern California Wine Country Racing Memories - Fremont Drag Strip 1972




Northern California Wine Country Racing Memories - Sonoma County Fairgrounds circa 1970




Power, Soul and Beauty - 1956 Aston Martin DB3S-Production Chassis Number #115




Chevrolet's 409: the Eternal Icon - 1962 Chevrolet Bel Air Sport Coupe




TRANS-AM Madness for the Masses - 1970 Dodge Challenger T/A
| | | | | | | |
| --- | --- | --- | --- | --- | --- | --- |
| The Car that Could Have and Should Have: 1934 DeSoto Airflow 5-P 2-Door Coupe | | American Motor's Crown Jewel: 1968 AMX #03056 | | 1956 Studebaker Golden Hawk | | |

Las Vegas Motor Speedway

From Indycar World Championships to NHRA to Nascar, we have it all. Find out what is coming this year.

Mazda Raceway Leguna Seca

Mazda Raceway Laguna Seca, a world-class racing facility located in one of the world's most desirable destinations hosts many events such as Ferrari Days. Check us out...

Read Our Blog

We value your coments. Read our blog and add your own comments.

See A Photo You Like?

Now you can order various sized glossy color prints of photos by our staff photographers published in Speedway Mortorsports magazine

Autoclub Speedway

NHRA Street Legal Drags, NHRA Junior Divisional Finals, Porsche Owners Club are just some of the upcoming events. Check them out for additional information and races.

Start Your Engines, The Race is on!

The City of Edmonton is already working on next year's event with one goal... to offer you the very best racing spectacle!

Sonoma Raceway

In addition to its slate of major events, Sonoma is a year-round motorsports complex with events scheduled 340 days and 50 weekends a year. More than one-half million fans pass through the gates each year. Check em out!

Texas Motor Speedway

The Texas Motor Speedway Dirt Track will host some of the best dirt racing in the country during the Port-A-Cool U.S. National Dirt Track Championships.

Historic Stock Car Racing Series

Check out the upcoming races and events.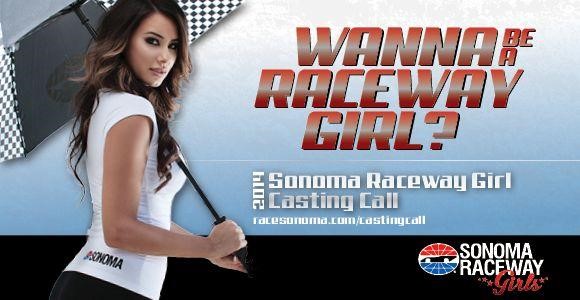 DSR and Sonoma Raceway Offer Fan Hospitality Package at NHRA Sonoma Nationals
SONOMA, Calif. (July 2, 2014) – Don Schumacher Racing (DSR) and Sonoma Raceway have teamed up to give NHRA fans a unique hospitality experience on Friday, July 25, at the NHRA Sonoma Nationals.
Fans can purchase an exclusive hospitality package that includes a reserved-seat ticket in the main grandstand at the ultra-quick Sonoma track and access to both DSR hospitality pavilions.
Guests will sit just feet away from the 10,000-horsepower, nitro-powered machines of DSR champions Tony Schumacher and Ron Capps, plus Antron Brown and Tommy Johnson Jr. The package is limited to less than 300 fans and will allow visitors to meet all seven DSR drivers including Schumacher, Brown, Capps, Johnson, along with 2012 Funny Car champion "Fast Jack" Beckman, Spencer Massey and 2011 NHRA champion Matt Hagan.
The guests will feast on a meal prepared by DSR executive chef Malcolm Clark and have the opportunity to win prizes like used race car parts, DSR driver memorabilia and pit tours.
The Team DSR hospitality package is just $137 and includes a Friday reserved-seat ticket, Friday access to Thunder Alley, access to both DSR hospitality areas, chef-prepared meal and snacks, and an autograph session with all seven DSR drivers.
For more information on this special ticket package or the NHRA Sonoma Nationals, July 25-27, at Sonoma Raceway, visit www.racesonoma.com/nhra or call (800) 870-RACE (7223).
27th annual NHRA Sonoma Nationals
WHAT: NHRA Sonoma Nationals
WHEN: July 25-27
CIRCUIT: Drag Strip
2013 WINNERS: Shawn Langdon (Top Fuel); Ron Capps (Funny Car); Vincent Nobile (Pro Stock); Hector Arana Jr. (Pro Stock Motorcycle)
INFORMATION: 800-870-RACE (7223), racesonoma.com/nhra, ticketmaster.com