The End of an Era




John Force Flies To Nat'l ET Record On Pomona FRI




John Force Goes TO NO. 1 At 49TH Annual Auto Club Finals At Pomona




Rolex Monterey Reunion 2013 Mazda Raceway Laguna Seca




Snake and Mongoose: An Exclusive interview with Ron Capps




Historic Car Racing Returns to Sonoma Raceway




International Smorgasbord




Power's Hat Trick



2013 Sonoma Nationals




2013 Sonoma Nationals Qualfying




The Way it Really Was...1965 Plymouth Belvedere I Super Stock




2013 AMERICAN LeMans MONTEREY presented by Patron




2013 Sonoma Historic Motorsports Festival




Twenty Five Years of Groundpoundin'




Rolex Sports Series - Continental Tire Sports Car Festival




The European Secret - 2012 FIA World Touring Car Championship




2012 Rolex Monterey Motorsports Reunion




New Track = New Race? - 2012 GoPro INDY Grand Prix of Sonoma




Sonoma Historic Motorsports Festival




Great Clips West Coast Moto Jam




Edmonton Indy 2011 - The Race that Almost Wasn't




Make 'in It Look Easy




No Less Than 12 Hours Of Open-Wheel Racing As This Year's Edmonton Indy Will Host Two Rounds Of The Firestone Indy Lights Series




2010 Coronado Speed Festival




The Power of Success




Summer Thunder in the Sonoma Valley: FRAM Autolite NHRA Nationals




When MPG Really Mattered: Toyota/Save Mart 350




American Le Mans Series Monterey presented by Tequila Patron




Sonoma Historic Motorsports Festival




2013 Sonoma Nationals in Pictures




NHRA Division 7 in Pictures




Kanaan's and Castroneves' Chance Meeting at Infineon




Northern California Wine Country Racing Memories - Fremont Drag Strip 1972




Northern California Wine Country Racing Memories - Sonoma County Fairgrounds circa 1970




Power, Soul and Beauty - 1956 Aston Martin DB3S-Production Chassis Number #115




Chevrolet's 409: the Eternal Icon - 1962 Chevrolet Bel Air Sport Coupe




TRANS-AM Madness for the Masses - 1970 Dodge Challenger T/A
| | | | | | | |
| --- | --- | --- | --- | --- | --- | --- |
| The Car that Could Have and Should Have: 1934 DeSoto Airflow 5-P 2-Door Coupe | | American Motor's Crown Jewel: 1968 AMX #03056 | | 1956 Studebaker Golden Hawk | | |

Historic Stock Car Racing Series

Check out the upcoming races and events.

Start Your Engines, The Race is on!

The City of Edmonton is already working on next year's event with one goal... to offer you the very best racing spectacle!

Mazda Raceway Leguna Seca

Mazda Raceway Laguna Seca, a world-class racing facility located in one of the world's most desirable destinations hosts many events such as Ferrari Days. Check us out...

Las Vegas Motor Speedway

From Indycar World Championships to NHRA to Nascar, we have it all. Find out what is coming this year.

Read Our Blog

We value your coments. Read our blog and add your own comments.

See A Photo You Like?

Now you can order various sized glossy color prints of photos by our staff photographers published in Speedway Mortorsports magazine

Sonoma Raceway

In addition to its slate of major events, Sonoma is a year-round motorsports complex with events scheduled 340 days and 50 weekends a year. More than one-half million fans pass through the gates each year. Check em out!

Autoclub Speedway

NHRA Street Legal Drags, NHRA Junior Divisional Finals, Porsche Owners Club are just some of the upcoming events. Check them out for additional information and races.

Texas Motor Speedway

The Texas Motor Speedway Dirt Track will host some of the best dirt racing in the country during the Port-A-Cool U.S. National Dirt Track Championships.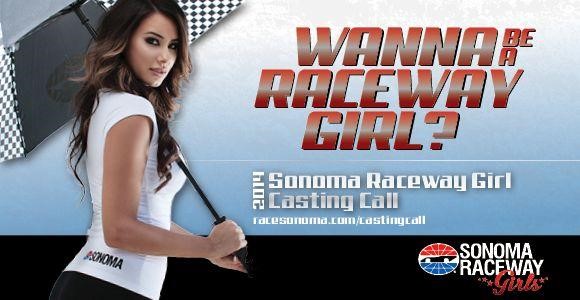 NHRA Sonoma Nationals
Pit Notes
SONOMA, Calif. (July 28, 2015) – Sonoma Raceway will host the 28th NHRA Sonoma Nationals this weekend, July 31-Aug. 2. Below are some notes of interest in advance of this weekend's NHRA Mello Yello Drag Racing Series event:
• Doug Kalitta is one of two NHRA drivers to three-peat in Sonoma. Kalitta did it from 1998-2000 in Top Fuel, and John Force from 1990-92 in Funny Car. Kalitta has five total Sonoma victories, most recently in 2005.
• John Force holds the record for most NHRA career victories in Sonoma, with seven in the Funny Car class (1990-92, 1994, 2000, 2002 and 2007).
• Shawn Langdon holds the current Top Fuel elapsed time record in Sonoma at 3.743 seconds (2013), while Spencer Massey set the track Top Fuel speed record at 328.62 in 2012. Matt Hagan set both the elapsed time and speed track records in Funny Car in 2013 (3.986 seconds, 320.51 mph).
• Ron Capps, a four-time Sonoma Funny Car Champion (1997, 2010, '11 and '13), will be inducted into the Sonoma Raceway Wall of Fame during pre-event ceremonies on Sunday, Aug. 2.
• Courtney Force became the winningest female NHRA Funny Car driver with her victory in Sonoma last year. She bested dad, John Force, in the final round. She still holds that record with eight Funny Car wins.
• Erica Enders-Stevens is the only female to boast a current track record in Sonoma, which she holds for low ET in the Pro Stock class (6.512).
• Greg Anderson has the most Pro Stock wins in Sonoma with four (2005, '05, '07, '11).
• Two-time Sonoma Pro Stock winner Jeg Coughlin, Jr. will return for a three-race stint in Pro Stock, beginning in Sonoma. The five-time Pro Stock world champion announced last year that he would not run a full-time season in 2015.
• Joe Amato won the first-ever NHRA Top Fuel final at then-Sears Point Raceway in 1988. Other winners in the first year were Mark Oswald (Funny Car) and Harry Scribner (Pro Stock).
• Don Prudhomme is the only driver to win in Sonoma in two different professional divisions - Funny Car in 1989 and Top Fuel in 1992.
• Andrew Hines (2005, '08) and Eddie Krawiec ('12, '14) are the only two-time Pro Stock Motorcycle winners in Sonoma.
• Antron Brown has reached the finals in both Top Fuel (2008, '11, '12) and Pro Stock Motorcycle (2004, '06) in Sonoma. The only other racers to reach finals in two categories are Don Prudhomme (Top Fuel, Funny Car) and Gary Scelzi (Top Fuel, Funny Car).
• Top Fuel Dragsters accelerate from 0-100 mph in 0.8 of a second and travel more than the length of three football fields in less than four seconds.
• From a standing start, NHRA Top Fuel dragsters accelerate quicker than a jumbo jet, a fighter jet and a Formula One race car.
• Top Fuel dragster leaves the starting line with a force nearly five times that of gravity, the same force of the space shuttle when it leaves the launch pad at Cape Canaveral.
28th annual NHRA Sonoma Nationals
WHAT: NHRA Sonoma Nationals
WHEN: July 31-Aug. 2
CIRCUIT: Drag Strip
2014 WINNERS: Khalid alBalooshi (Top Fuel); Courtney Force (Funny Car); Jason Line (Pro Stock); Eddie Krawiec (Pro Stock Motorcycle)
INFORMATION: 800-870-RACE (7223), racesonoma.com/nhra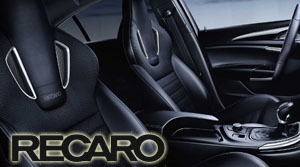 2015 Major Events
At Sonoma Raceway
Sonoma Historic Motorsports Festival
May 30-31
Toyota/Save Mart 350 NASCAR Weekend June 26-28

NHRA Division 7 drag races, presented by Korbel
July 24-26
NHRA Sonoma Nationals
July 31-Aug. 2
GoPro Grand Prix of Sonoma
Aug. 28-30
Classic Sports Racing Group
Charity Challenge
Oct. 3-4