Racing News
Villopoto Leads Supercross Back To Seattle
As the Monster Energy AMA Supercross, an FIM World Championship, returns to Seattle's CenturyLink Field this Saturday night, Monster Kawasaki's Ryan Villopoto, who is from nearby Poulsbo, Wash., carries a 45-point lead in the 450SX Class point standings. Click to read the full story…

More Motorcycle Racing News
Bass Pro Backs Austin Dillon's No. 3
The nation's No. 1 outdoor retail leader, Bass Pro Shops, will join Richard Childress Racing in commemorating Austin Dillon's rookie season in the NASCAR Sprint Cup Series with primary sponsorship of the No. 3 Chevrolet SS at Talladega Superspeedway and Daytona Int'l Speedway. Click to read the full story…

More NASCAR News
Bradenton Next For IHRA's Nitro Jam
If there is one thing to be said for the upcoming IHRA Southern Nationals at Bradenton Motorsports Park it is this - fans can bet on history being made. Click to read the full story…

More Drag Racing News
Can Bell Continue Midget Hot Streak?
While 2013 was a sensational season for Christopher Bell, the 19-year-old driver has proved he is not letting off in 2014. Click to read the full story…

More Sprint & Midget News
Hoy Joins Nissan Development Program
He's an eleven-time world and six-time Olympic cycling champion - but now Sir Chris Hoy will take on a remarkable new sporting challenge. This time on four wheels Click to read the full story…

More Road Racing News
Brayton & Grant To Miss Seattle Supercross
Joe Gibbs Racing Yamaha riders Justin Brayton and Josh Grant will each miss this weekend's Monster Energy Supercross event at CenturyLink Field in Seattle. Click to read the full story…

More Motorcycle Racing News
Honda Debuts New LMP2 Coupe
Honda Performance Development will offer customer teams around the world the very latest in LMP2 closed-cockpit sports car technology next year, with the unveiling of its new HPD ARX-04b LMP2 Coupe. Click to read the full story…

More Road Racing News
Elliott Takes NW Foes To School
Any doubt that Chase Elliott was a chip off the old block was erased years ago when as a teenager he won countless asphalt late model races. Click to read the full story…

More NASCAR News
Drissi Is Long Beach Spiderman
TRG-AMR North America has announced that Tomy Drissi will pilot "The Amazing Spiderman 2" liveried Aston Martin V12 Vantage GT3 at this week's Grand Prix of Long Beach round of the Pirelli World Challenge in GT class.
Click to read the full story…

More Road Racing News
Sherwin-Williams Supports Allgaier
Sherwin-Williams Automotive Finishes will sponsor the No. 51 HScott Motorsports Chevrolet SS driven by Justin Allgaier in this weekend's NASCAR Sprint Cup Series race at Darlington (S.C.) Raceway. Click to read the full story…

More NASCAR News



John Force Flies To Nat'l ET Record On Pomona FRI




John Force Goes TO NO. 1 At 49TH Annual Auto Club Finals At Pomona




Rolex Monterey Reunion 2013 Mazda Raceway Laguna Seca




Snake and Mongoose: An Exclusive interview with Ron Capps




Historic Car Racing Returns to Sonoma Raceway




International Smorgasbord




Power's Hat Trick




2013 Sonoma Nationals



2013 Sonoma Nationals Qualfying




The Way it Really Was...1965 Plymouth Belvedere I Super Stock




2013 AMERICAN LeMans MONTEREY presented by Patron




2013 Sonoma Historic Motorsports Festival




Twenty Five Years of Groundpoundin'




Rolex Sports Series - Continental Tire Sports Car Festival




The European Secret - 2012 FIA World Touring Car Championship




2012 Rolex Monterey Motorsports Reunion




New Track = New Race? - 2012 GoPro INDY Grand Prix of Sonoma




Sonoma Historic Motorsports Festival




Great Clips West Coast Moto Jam




Edmonton Indy 2011 - The Race that Almost Wasn't




Make 'in It Look Easy




No Less Than 12 Hours Of Open-Wheel Racing As This Year's Edmonton Indy Will Host Two Rounds Of The Firestone Indy Lights Series




2010 Coronado Speed Festival




The Power of Success




Summer Thunder in the Sonoma Valley: FRAM Autolite NHRA Nationals




When MPG Really Mattered: Toyota/Save Mart 350




American Le Mans Series Monterey presented by Tequila Patron




Sonoma Historic Motorsports Festival




2013 Sonoma Nationals in Pictures




NHRA Division 7 in Pictures




Kanaan's and Castroneves' Chance Meeting at Infineon




Northern California Wine Country Racing Memories - Fremont Drag Strip 1972




Northern California Wine Country Racing Memories - Sonoma County Fairgrounds circa 1970




Power, Soul and Beauty - 1956 Aston Martin DB3S-Production Chassis Number #115




Chevrolet's 409: the Eternal Icon - 1962 Chevrolet Bel Air Sport Coupe




TRANS-AM Madness for the Masses - 1970 Dodge Challenger T/A
| | | | | | | |
| --- | --- | --- | --- | --- | --- | --- |
| The Car that Could Have and Should Have: 1934 DeSoto Airflow 5-P 2-Door Coupe | | American Motor's Crown Jewel: 1968 AMX #03056 | | 1956 Studebaker Golden Hawk | | |

Autoclub Speedway

NHRA Street Legal Drags, NHRA Junior Divisional Finals, Porsche Owners Club are just some of the upcoming events. Check them out for additional information and races.

See A Photo You Like?

Now you can order various sized glossy color prints of photos by our staff photographers published in Speedway Mortorsports magazine

Historic Stock Car Racing Series

Check out the upcoming races and events.

Texas Motor Speedway

The Texas Motor Speedway Dirt Track will host some of the best dirt racing in the country during the Port-A-Cool U.S. National Dirt Track Championships.

Start Your Engines, The Race is on!

The City of Edmonton is already working on next year's event with one goal... to offer you the very best racing spectacle!

Read Our Blog

We value your coments. Read our blog and add your own comments.

Sonoma Raceway

In addition to its slate of major events, Sonoma is a year-round motorsports complex with events scheduled 340 days and 50 weekends a year. More than one-half million fans pass through the gates each year. Check em out!

Mazda Raceway Leguna Seca

Mazda Raceway Laguna Seca, a world-class racing facility located in one of the world's most desirable destinations hosts many events such as Ferrari Days. Check us out...

Las Vegas Motor Speedway

From Indycar World Championships to NHRA to Nascar, we have it all. Find out what is coming this year.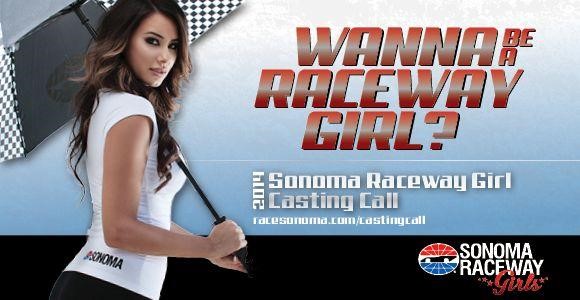 Nathan's Famous Hot Dog Eating Qualifier Slated for Sonoma Raceway
Contest Will Take Place
During NASCAR Pre-Race
SONOMA, Calif. (April 9, 2014) – Sonoma Raceway has hosted record-breaking wins and historic racing moments, but this June will mark the first time the raceway has ever hosted a hot dog eating contest.
Nathan's Famous Inc. has unveiled its official schedule of hot dog eating contests to qualify competitive eaters for the annual Fourth of July International Hot Dog Eating Contest at Nathan's Famous on Brooklyn's Coney Island.
For the first time, this 13-stop tour will include three NASCAR events, including the Toyota/Save Mart 350 at Sonoma Raceway on Sunday, June 22. The hot dog eating qualifier will take place during pre-event ceremonies at the raceway in front of the main grandstand, just hours before NASCAR's biggest stars take the green flag. Other NASCAR events include the annual Speed Street celebration in Charlotte, NC and Pocono Raceway in Long Pond, PA.
The top male and female finishers from each qualifier will earn a spot to compete in the ESPN-televised finals at the original Nathan's Famous, a holiday tradition since 1916. San Jose's Joey Chestnut holds the world record for eating 69 Nathan's Famous Hot Dogs and Buns in 10 minutes in 2013, and he will seek his eighth straight title this year. Sonya Thomas of Alexandria, Va. will defend her title as Female Champion; she consumed 36 ¾ Nathan's Hot Dogs and Buns in 10 minutes last year.
"This will be a terrific, entertaining element to add to the NASCAR party this year," said Steve Page, Sonoma Raceway president and general manager. "We are excited to bring this to our fans in Northern California and know it will be a great addition to our weekend."
The Nathan's Famous Fourth of July International Hot Dog Eating Contest has occurred each July 4th in Coney Island, NY since 1916, the year Nathan Handwerker opened the legendary restaurant. Major League Eating, the governing body of all stomach-centric sport, sanctions the Nathan's Famous Hot Dog Eating Circuit and ensures the contests are judged professionally and that safety standards are in place at each event.
Those interested in competing in a Nathan's Famous qualifier should visit www.nathansfamous.com to obtain information and register. All competitors must be over 18 years of age.
For more information about the Toyota/Save Mart 350 or to secure your tickets and pre-race pass to get an up-close look at the action, visit www.racesonoma.com/nascar or call 800-870-RACE (7223).
Official Listing of 2014 Nathan's Famous Qualifiers:
April 26: Las Vegas, NV (New York-New York Hotel & Casino)
May 3: Houston, TX (Memorial Mall)
May 17: St. Louis, MO (Busch Stadium)
May 24: Charlotte, NC (Speed Street celebration)
May 31: Bloomingdale, IL (Kmart)
June 1: St. Paul, MN (Dixie's Stage, 695 Grand Avenue)
June 7: Long Pond, PA (Pocono Raceway)
June 7: Savannah, GA (River Street)
June 15: Queens, NY (Citifield Plaza)
June 21: Boston, MA (Government Center)
June 21: East Rutherford, NJ (State Fair Meadowlands)
June 22: Sonoma, CA (Sonoma Raceway)
June 29: Cleveland, OH (Crocker Park Shopping Center)
About Nathan's Famous
Nathan's products are currently distributed in 50 states, the District of Columbia, Puerto Rico, the U.S. Virgin Islands, Guam, the Cayman Islands and six foreign countries through its restaurant system, foodservice sales programs and product licensing activities. The Nathan's restaurant system currently consists of over 320 units, comprised of more than 315 franchised units and five company-owned units (including one seasonal unit). Additionally, Nathan's Famous hot dogs are sold in over 25,000 retail and foodservice locations. Last year, in total, over 430 million Nathan's hot dogs were sold. For additional information about Nathan's please visit our website www.nathansfamous.com.
Sonoma Raceway
2014 Major Events
Sonoma Historic Motorsports Festival
May 17-18
Toyota/Save Mart 350
NASCAR Weekend
June 20-22
NHRA Division 7 drag races, presented by Korbel
July 18-20
NHRA Sonoma Nationals
July 25-27
GoPro Grand Prix of Sonoma
Aug. 22-24
FIA World Touring Car Championship
Sept. 20-21
Classic Sports Racing Group
Charity Challenge
Oct. 4-5