Racing News
Billy Moyer Jr. Steps Away From Racing
Billy Moyer Jr., son of legendary dirt late model racer Billy Moyer, has announced he will be taking an indefinite leave from racing. Click to read the full story…

More Dirt Late Model News
QRC & JGRMX Back SPEED SPORT Challenge
QRC, the leading outlaw kart manufacturer in the United States, in association with Silco Racing, will be the title sponsor of the second annual SPEED SPORT Challenge May 19-20 at Millbridge Speedway. Click to read the full story…

More Sprint & Midget News
SPEED SPORT Top Performers
It's Monday, which means its time for another edition of SPEED SPORT Top Performers. Each week we recognize five drivers who found victory lane in impressive fashion. Which drivers were SPEED SPORT Top Performers last weekend? Click to read the full story…

More Featured Racing News
Decker Ready To Begin DIRTcar Defense
Super DIRTcar Series big-block modified champion Billy Decker will begin his title defense at the Highbank Holdup on April 25 at Fulton Speedway. Click to read the full story…

More Dirt Late Model News
Manx Norton Sets Classic TT Roster
Valentino Rossi gambled on the right tire choice to take his 84th MotoGP victory on Sunday, as Marc Marquez crashed out of the race in Argentina. Click to read the full story…

More Motorcycle Racing News
FOX Sports Announcer Steve Byrnes Dies
FOX Sports NASCAR broadcaster Steve Byrnes, 56, of Fort Mill, S.C., passed away on Tuesday after a long battle with cancer. Click to read the full story…

More NASCAR News
Kyle Hirst Takes Over Roth No. 83
Roth Motorsports has named Kyle Hirst the driver of their traveling team effective immediately, as Hirst joins the team in Mesquite, Texas, for the World of Outlaws Sprint Car Series Texas Outlaw Nationals at the Devil's Bowl Raceway this Friday and Saturday night. Click to read the full story…

More Sprint & Midget News
Dollansky Out, Gravel In Destiny No. 7
Destiny Motorsports has announced that David Gravel has been hired to take over the driving duties of the No. 7 sprint car with the World of Outlaws Sprint Car Series beginning immediately.&nbsp Click to read the full story…

More Sprint & Midget News
SPEED SPORT Power Rankings
The racing action was hot and heavy all over the United States this weekend despite Mother Nature's best efforts to interfere. Did any new names make their way into the SPEED SPORT Power Rankings and could anyone knock Ryan Dungey off the top step?&nbsp Click to read the full story…

More Featured Racing News
Australian Ace Bayliss Coming To America
Troy Bayliss, the Australian road racing superstar and winner of three World Superbike titles, is coming to the USA to compete in the most iconic and historic form of American motorcycle racing.&nbsp Click to read the full story…

More Motorcycle Racing News



John Force Flies To Nat'l ET Record On Pomona FRI




John Force Goes TO NO. 1 At 49TH Annual Auto Club Finals At Pomona




Rolex Monterey Reunion 2013 Mazda Raceway Laguna Seca




Snake and Mongoose: An Exclusive interview with Ron Capps




Historic Car Racing Returns to Sonoma Raceway




International Smorgasbord




Power's Hat Trick




2013 Sonoma Nationals



2013 Sonoma Nationals Qualfying




The Way it Really Was...1965 Plymouth Belvedere I Super Stock




2013 AMERICAN LeMans MONTEREY presented by Patron




2013 Sonoma Historic Motorsports Festival




Twenty Five Years of Groundpoundin'




Rolex Sports Series - Continental Tire Sports Car Festival




The European Secret - 2012 FIA World Touring Car Championship




2012 Rolex Monterey Motorsports Reunion




New Track = New Race? - 2012 GoPro INDY Grand Prix of Sonoma




Sonoma Historic Motorsports Festival




Great Clips West Coast Moto Jam




Edmonton Indy 2011 - The Race that Almost Wasn't




Make 'in It Look Easy




No Less Than 12 Hours Of Open-Wheel Racing As This Year's Edmonton Indy Will Host Two Rounds Of The Firestone Indy Lights Series




2010 Coronado Speed Festival




The Power of Success




Summer Thunder in the Sonoma Valley: FRAM Autolite NHRA Nationals




When MPG Really Mattered: Toyota/Save Mart 350




American Le Mans Series Monterey presented by Tequila Patron




Sonoma Historic Motorsports Festival




2013 Sonoma Nationals in Pictures




NHRA Division 7 in Pictures




Kanaan's and Castroneves' Chance Meeting at Infineon




Northern California Wine Country Racing Memories - Fremont Drag Strip 1972




Northern California Wine Country Racing Memories - Sonoma County Fairgrounds circa 1970




Power, Soul and Beauty - 1956 Aston Martin DB3S-Production Chassis Number #115




Chevrolet's 409: the Eternal Icon - 1962 Chevrolet Bel Air Sport Coupe




TRANS-AM Madness for the Masses - 1970 Dodge Challenger T/A
| | | | | | | |
| --- | --- | --- | --- | --- | --- | --- |
| The Car that Could Have and Should Have: 1934 DeSoto Airflow 5-P 2-Door Coupe | | American Motor's Crown Jewel: 1968 AMX #03056 | | 1956 Studebaker Golden Hawk | | |

Sonoma Raceway

In addition to its slate of major events, Sonoma is a year-round motorsports complex with events scheduled 340 days and 50 weekends a year. More than one-half million fans pass through the gates each year. Check em out!

Mazda Raceway Leguna Seca

Mazda Raceway Laguna Seca, a world-class racing facility located in one of the world's most desirable destinations hosts many events such as Ferrari Days. Check us out...

Read Our Blog

We value your coments. Read our blog and add your own comments.

See A Photo You Like?

Now you can order various sized glossy color prints of photos by our staff photographers published in Speedway Mortorsports magazine

Historic Stock Car Racing Series

Check out the upcoming races and events.

Las Vegas Motor Speedway

From Indycar World Championships to NHRA to Nascar, we have it all. Find out what is coming this year.

Texas Motor Speedway

The Texas Motor Speedway Dirt Track will host some of the best dirt racing in the country during the Port-A-Cool U.S. National Dirt Track Championships.

Autoclub Speedway

NHRA Street Legal Drags, NHRA Junior Divisional Finals, Porsche Owners Club are just some of the upcoming events. Check them out for additional information and races.

Start Your Engines, The Race is on!

The City of Edmonton is already working on next year's event with one goal... to offer you the very best racing spectacle!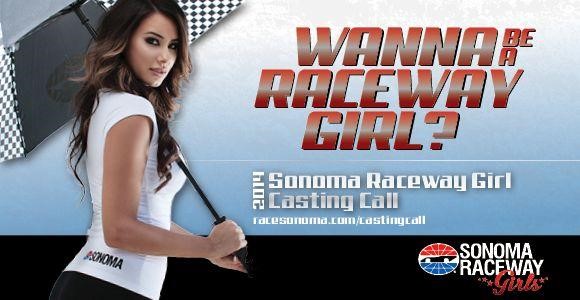 Ferrari Challenge Returns
to Sonoma Raceway
This Weekend
Event Features 458 Challenge EVOs, LaFerraris, Enzos and More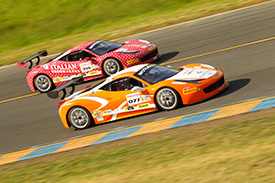 SONOMA, Calif. (April 21, 2015) – The incredible 458 Challenge EVOs of the Ferrari Challenge North America Series return to Sonoma Raceway for the 10th consecutive year this weekend, April 24-26. The event marks the third of the seven races for the 2015 North American Ferrari Challenge, the longest-running one-marque series, featured in three different regions around the world – North America, Europe and Asia Pacific.
This highly-anticipated event, a long-standing highlight for Ferrari fans and clients, promises to deliver a weekend full of beautiful cars, exciting racing and entertainment.
There is plenty of fun to be had both on and off the track as the paddock will offer family-friendly entertainment through the weekend. The Ferrari Challenge Fan Zone will feature music, Ferrari pedal-car races for kids, gourmet food trucks and the official Ferrari merchandising tent with official Ferrari gear and product specialists. The paddock will also feature classic vintage Ferraris, including the 250 GTE, 308 GT4, 365 GTB/4, Daytona, Dino Spider, as well as the latest models.
On-track, the weekend will include five practice sessions on Friday, with qualifying and racing set for Saturday and Sunday. For the first time, four of Ferrari's coveted supercar, the LaFerrari, will be on-track during a Ferrari Challenge weekend. These highly-coveted machines will battle head-to-head against two Ferrari Enzos during a 20-minute session on Saturday at 11:20 a.m.
Tickets are $20 each day or $40 for weekend pass and can be purchased at the gate. Kids (12 and under) will be admitted FREE all weekend, with the purchase of any adult ticket. Parking is free.
The Ferrari Challenge Trofeo Pirelli has thrilled drivers and fans alike since its inception in 1993. Running on the most beautiful and renowned circuits in the world, the Challenge provides Ferrari clients who have a passion for racing a championship series that is designed to allow drivers to enjoy themselves and their cars in both a competitive and safe environment.
For the latest developments, follow Ferrari USA on Twitter @FerrariUSA and #FerrariChallenge. For more information about the Ferrari Challenge, visit www.corseclienti.com.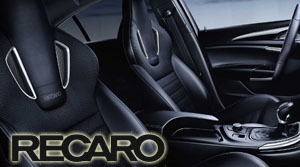 2015 Major Events
At Sonoma Raceway
Sonoma Historic Motorsports Festival
May 30-31
Toyota/Save Mart 350 NASCAR Weekend June 26-28

NHRA Division 7 drag races, presented by Korbel
July 24-26
NHRA Sonoma Nationals
July 31-Aug. 2
GoPro Grand Prix of Sonoma
Aug. 28-30
Classic Sports Racing Group
Charity Challenge
Oct. 3-4